Call for Young Investigator Abstracts:
An important part of the ECFS DNWG meetings is the regular contribution of Young Investigators.
More information on the 16th Annual ECFS Diagnostic Network Working Group Meeting that will be held Februray in 2019 will be published soon.
We would like to inform you that we will support again 4 Young Investigators (under 35 years of age) by Travel Grants (max 250€), based on selection of their scientific work in the field of CF diagnosis.
Call for Young Investigator abstracts for the Diagnostic Network Working Group Meeting 2019 will open in December 2018

All selected YI will be able to orally present their work during the meeting.
Please inform your YI now to prepare an informal abstract of ~250 words, include the date of birth, and submit to dnwg@ecfs.eu . A decision about abstract selection will be communicated by end of December 2018.
Previous ECFS DNWG Young Investigator Awardees:
2018
15th Annual Meeting, 8th – 10th February 2018 - St. Gallen, Switzerland
Reratilwe Mphahlele (Durban, South Africa), Magdalena Postek (Warsaw, Poland), Lander Bosch (Cambridge, UK), Olga Novoselova (Moscow, Russia)
2017
14th Annual Meeting, 16th – 18th February 2017 – Ljubljana, Slovenia
Rebecca Hyde (Hannover, Germany), Hana Goldstein (Jerusalem, Israel), Erika Asperges (London, UK), Bente Aaalbers (Utrecht, Netherlands)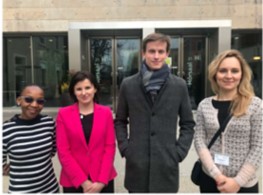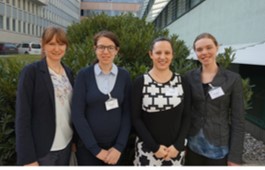 2016
13th Annual Meeting, 11th – 13th February 2016 – London, UK
Cheryl Stewart (Pretoria, South Africa), Anne Bergougnoux (Montpellier, France), Carla Gomez (Campinas, Brazil), Barbara Bosch (Leuven, Belgium), Silvia Vercellone (Verona, Italy), Michael Klosinski (Berlin, Germany)
2015
12th Annual Meeting, 12th – 14th February 2015 – Warsaw, Poland
Jan Nowak (Poznan, Poland), Denise Peserico (Verona, Italy), Joanna Jaworska (Warsaw, Poland), Justyna Milczewska (Warsaw, Poland), Robert Rauscher (Potsdam, Germany),.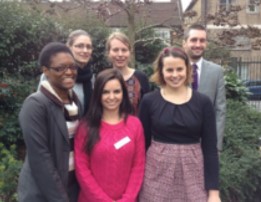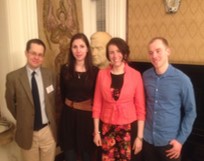 2014
11th Annual Meeting, 13th – 15th February 2014 – Berlin, Germany
Gloria Tridello (Verona, Italy), Michaela Kleinschmidt (Brussels, Belgium), Mike Waller (London, UK), Lea Pinders (Berlin, Germany), Aurelie Hatton (Paris, France)