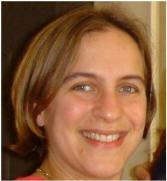 Coordinator:
Dr. Harriet Corvol
(France)
Aims and objectives of the ECFS Gene Modifier Working Group

Objectives

Cystic fibrosis (CF) is a single gene disorder but considerable clinical diversity exists among patients with the same CFTR mutations, especially lung disease severity. In France, a national study on CF modifier genes has been underway since 2006 and almost 3,500 French CF patients already participated. Similar independent initiatives have been conducted in several European countries. As such, combining these studies into a large European Consortium is essential. Our aim is to amalgamate French and EU-wide clinical and DNA data to identify genetic variants involved in CF disease severity. As similar approaches are currently underway in North-America, effective collaborations are in progress with the ultimate goal of creating an International Consortium.
Methods

The ECFS working group supports the emerging European Consortium to meet and to gather preliminary data for applying for a substantive European research grant. As introduced, independent initiatives (French, British, Irish, Italian, Belgian and Czech) have been conducted in several European countries, so first steps will be to reassemble all these studies. Then, when research grants will be obtained, the scientific project will be to sequence the genomes of the CF patients included with a several stages project: 1) patients' recruitment from the CF participating centers in Europe (~9,000 to 10,000 patients); 2) establishment of a collection of well defined clinical data on a longitudinal basis; 3) DNA storage in European biobanks; 4) genetic analyses based on GWAS with the use of linked haplotype and single nucleotide polymorphism markers; 5) further genotype/phenotype association analyses, 6) replication in independent CF cohorts.
Expected Outcome

The expected outcome of the working group will be to support the emerging "European CF Modifier gene Consortium" to meet and to combine preliminary "local" data. As such, the group would be able to apply for a substantial European research grant for the completion of the scientific project.
Goals

The goals of the scientific project will be to identify genetic variants involved in CF disease severity. The information derived from the study might also find hitherto unknown proteins and pathways involved in the disease, and as such identify new targets for the development of new therapies.