ECFS guideline framework
Project team: Kevin Southern, Karen Robinson, Sarah Mayell, Ian Sinha, Carlo Castellani
The ECFS has supported the production of numerous clinical care guidelines, which have had a positive impact on the lives of people with CF. The aim of this initiative is to support this process and provide stakeholders with a framework for writing a CF guideline. The framework will provide guidance on identifying and appraising the available evidence.
The objective is to produce a resource for researchers that helps produce a high quality tool that is consistent and reproducible, without being overly prescriptive.
If you would like to contribute to this initiative please contact Professor Southern: kwsouth@liv.ac.uk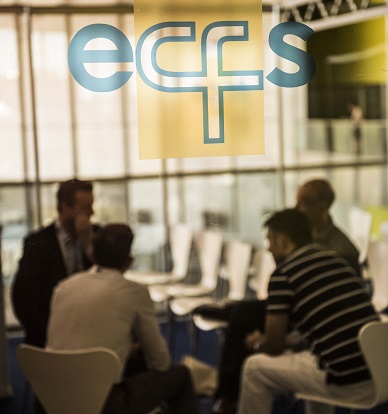 The "twinning project"
Project team: Pavel Drevinek, Jacquelien Noordhoek
Various quality care indicators have shown considerable discrepancy in the delivery of quality care across Europe. Questionnaire-based studies revealed that less economically advantaged countries, mostly based in Eastern Europe, often cannot provide CF care according to the ECFS standards of care, despite commitment, enthusiasm and deep motivation of many parents, patients and individual healthcare workers. The barriers can be envisaged not only in limited financial resources, but also in a lack of interest and support from healthcare official authorities. Although the ECFS and CFEurope cannot substitute the role of these national authorities, they strongly support professional and educational activities that should help improving the CF care in every European country, regardless its socio-economic status. Therefore, both CF organisations in a joint effort are considering the implementation of centre-to-centre partnerships where a well established, state-of-the-art European CF centre ("Centre A") guides a developing CF centre ("Centre B") through the exchange of expertise, experience and ideas.ECFS book on CF medicines
ECFS book on CF medicines
Project team: Carlo Castellani, Daniel Peckham, Nicola Shaw and Sian Bentley
This will be produced, and similarly to previous Society books, distributed at the 2020 annual conference. The ECFS Pharmacy working group is actively involved. The preliminary list of chapters include:
Complexity of choice and use of medicines in cystic fibrosis
Pharmacodynamics, pharmacokinetics and therapeutic drug monitoring in the CF patient
Precision medicine and mutation specific medicines
Interactions between CF medicines
Evaluation, prevention and management of drug reactions
Adverse event monitoring in clinical trials and post marketing
Delivering the drug 1 - Inhalation devices: dos and don'ts
Delivering the drug 2 – Parenteral administration: challenges and solutions
The role of homecare in medicines optimization
Improving adherence through the interaction between the multidisciplinary team and the patient
CF medicines in children
Medicines, pregnancy and breast feeding in CF
The role of the CF pharmacist in everyday practice and in clinical trials
Patients priorities and the CF pharmaceutical pipeline
CF centers networks for drug development: honing in on the magic bullet
The Pharma companies perspective
HTA and access to therapies
Case studies
CF Pharmacopeia and useful resources
ECFS Registry
The SoC and the ECFS Registry share some critical topics (quality benchmarking being a good example of some of these). It is vital to cooperate and avoid wasting resources by duplicating what has already been or is being done. It is also important to find common grounds for working together.
CF ERN-LUNG
Project liaison: Kors van der Ent