#ECFSGoesDigital
We are happy to announce our first digital conference on 24-25 September - ECFS 2020 Digital Conference.
It will include excerpts of the scientific programme which was originally prepared for the conference in Lyon. It will not replace the Annual Conference, rather be a special edition this year. We see this event as the opportunity to give important updates on cystic fibrosis and to meet online before the next in-person conference in Milan in 2021.
We are excited to bring you eight, live symposia over this two-day conference. They have been prepared by our Scientific Committee and Conference Steering Committee and will present the hottest topics in cystic fibrosis basic research, diagnosis, care, clinical trials and new therapies.
We are also pleased to announce that industry partners will support the event and organise satellite symposia.
Our commitment to our ECFS Members, conference delegates and the cystic fibrosis community is unwavering, which is why, for this first edition, registration to the ECFS 2020 Digital Conference will be free.
We are happy to confirm that the Conference has been accredited by the European Accreditation Council for Continuing Medical Education (EACCME®) with 11 European CME credits (ECMEC®s).

We hope that you will be able to join us on 24-25 September!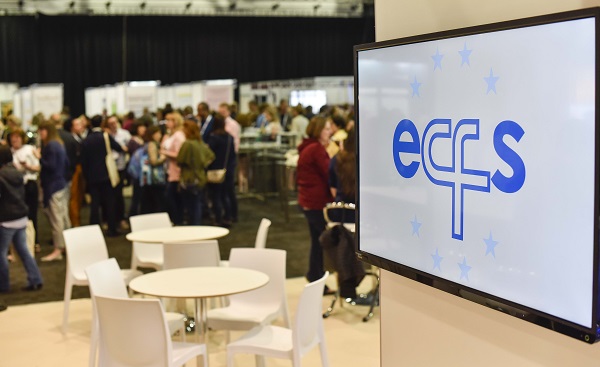 Interested in receiving the latest ECFS updates straight to your inbox?

Sign up to join our mailing list!
Prior to the conference two sessions will be organised - Free registration
Tuesday 22 September 2020
Course: Practical therapeutic modalities to manage anxiety, depression, sleep and pain in routine cf care
Wednesday 23 September 2020
Meeting: ECFS Diagnostic Network Working Group - Virtual session