The 17th Basic Science Conference took place in Portugal on

30 March - 02 April 2022
The chairpersons of the ECFS Basic Science Conference: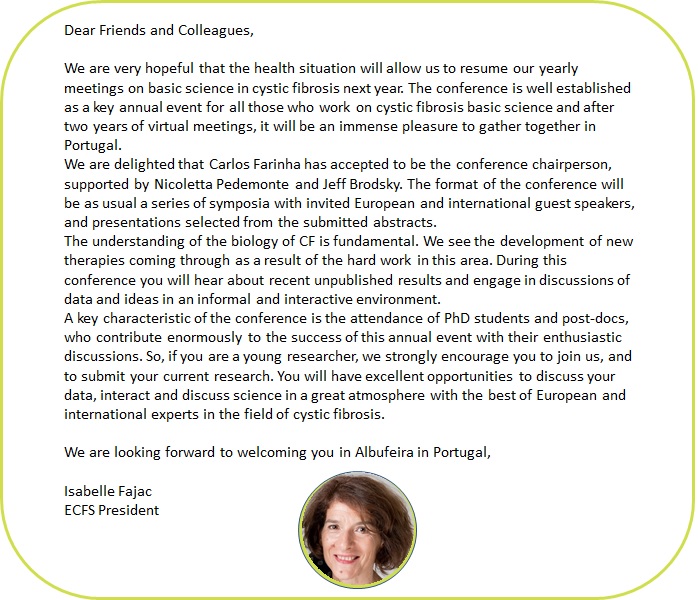 Grande Real Santa Eulália Hotel
Praia de Santa Eulália PO Box 2445
8200-916 Albufeira
Portugal
Delegates do not need to contact the hotel as rooms have been pre-booked.
Nearest Airport: Faro Airport (FAO)
Limited shuttle service organised:
on Tue. 29/03 and Wed. 30/03 from the Faro airport to the hotel.
on Sun. 03/04 from the hotel to the Faro airport.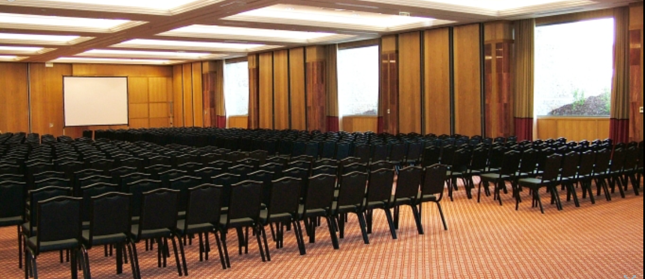 Meeting Room