Welcome to the COVID-CF project in Europe
CF patient registries throughout Europe have collected data about people with CF who become infected with
​​​​​​​SARS-Cov-2, causing the illness COVID-19.
Countries that contribute annual data to the ECFS Patient Registry (ECFSPR; www.ecfs.eu/ecfspr) were invited to report COVID-19 case data of people with a confirmed diagnosis of CF. Centres reported data directly to the ECFSPR, and aggregated data was provided by national registries that use their own data-collection system. Here we present centralised, anonymised data, which we hope to update weekly.
It is possible that not all cases have been reported yet. Since the data is preliminary, incomplete, might change over time, and the number of cases is low, the information should not be used to direct clinical decisions. A more substantial statistical analysis will be performed and published at a later date.
---

Summary
• 3 critical cases
• Three persons with CF and COVID-19 died
• A range of therapies used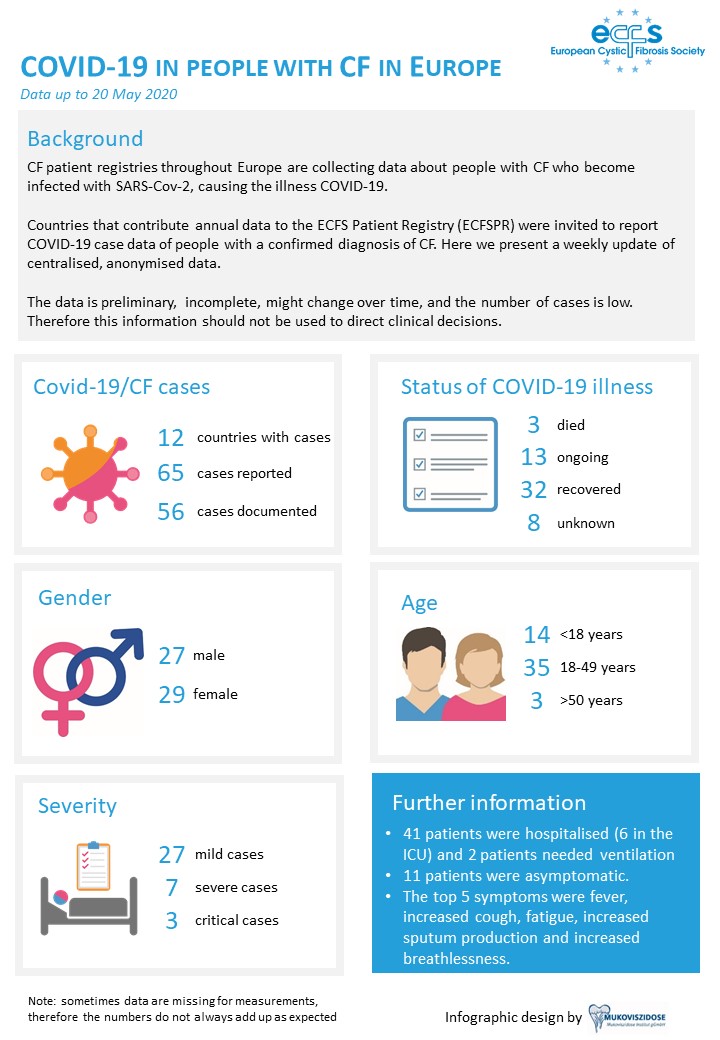 ---
Distribution in Europe
The following flow chart presents the number of countries that reported COVID-19 cases in people with CF by 20 May 2020.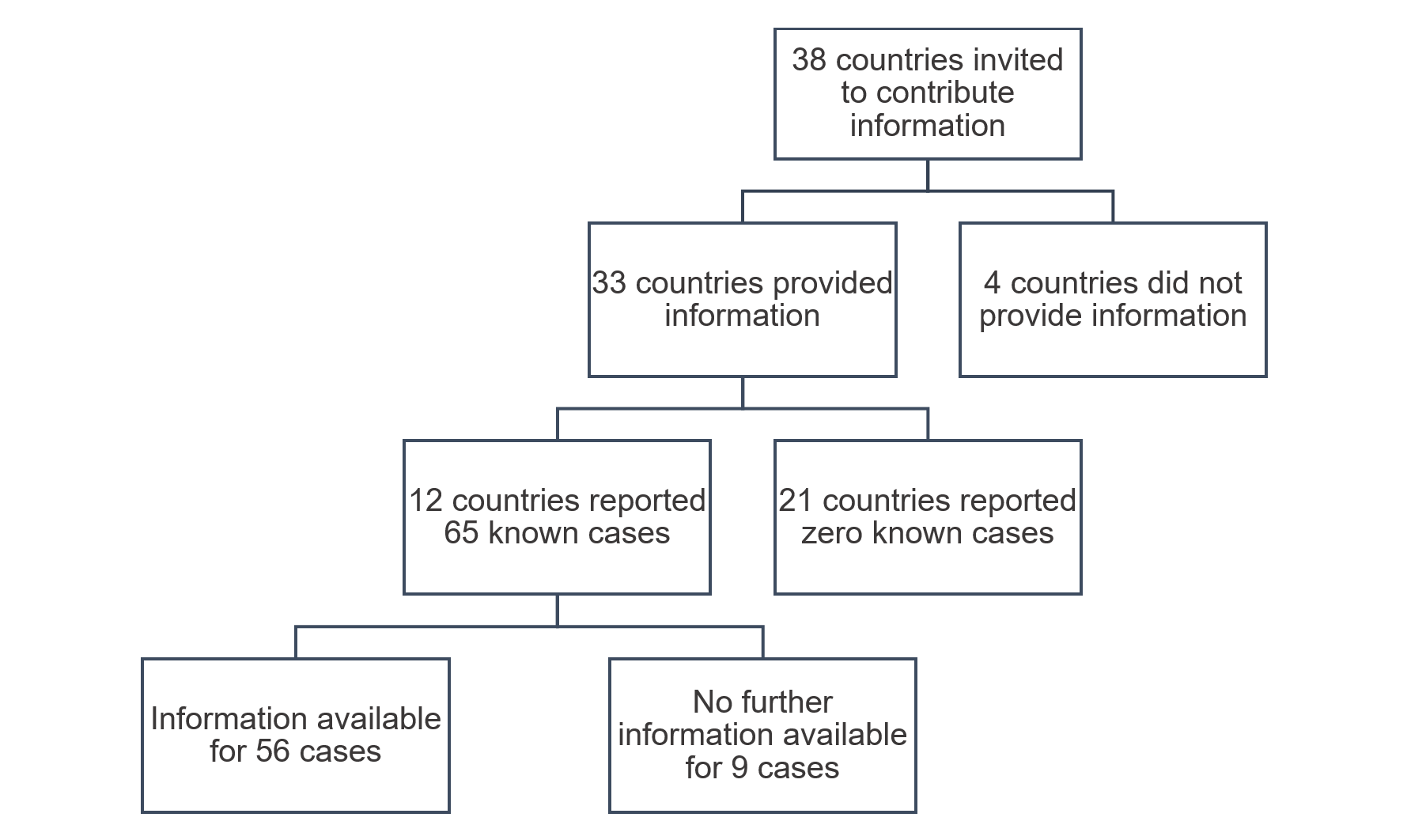 Demographics
Gender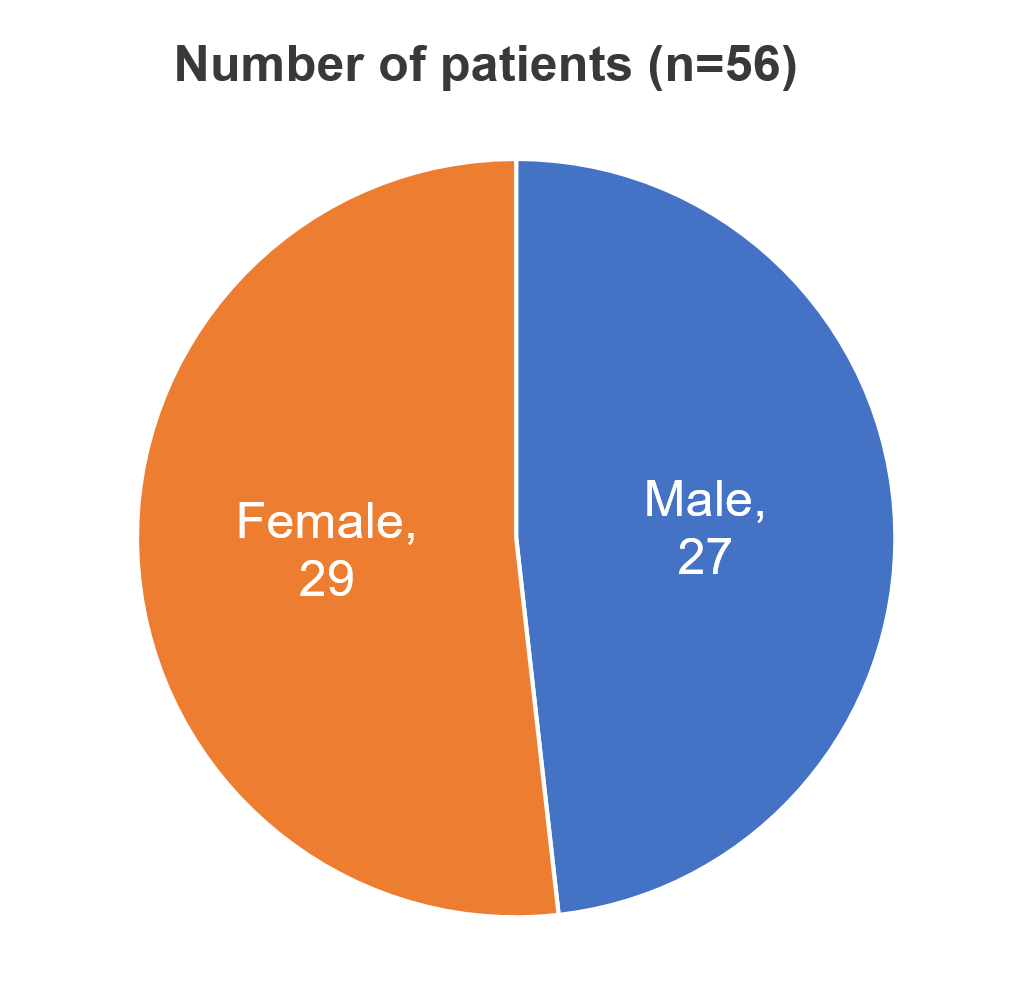 Age categories (years)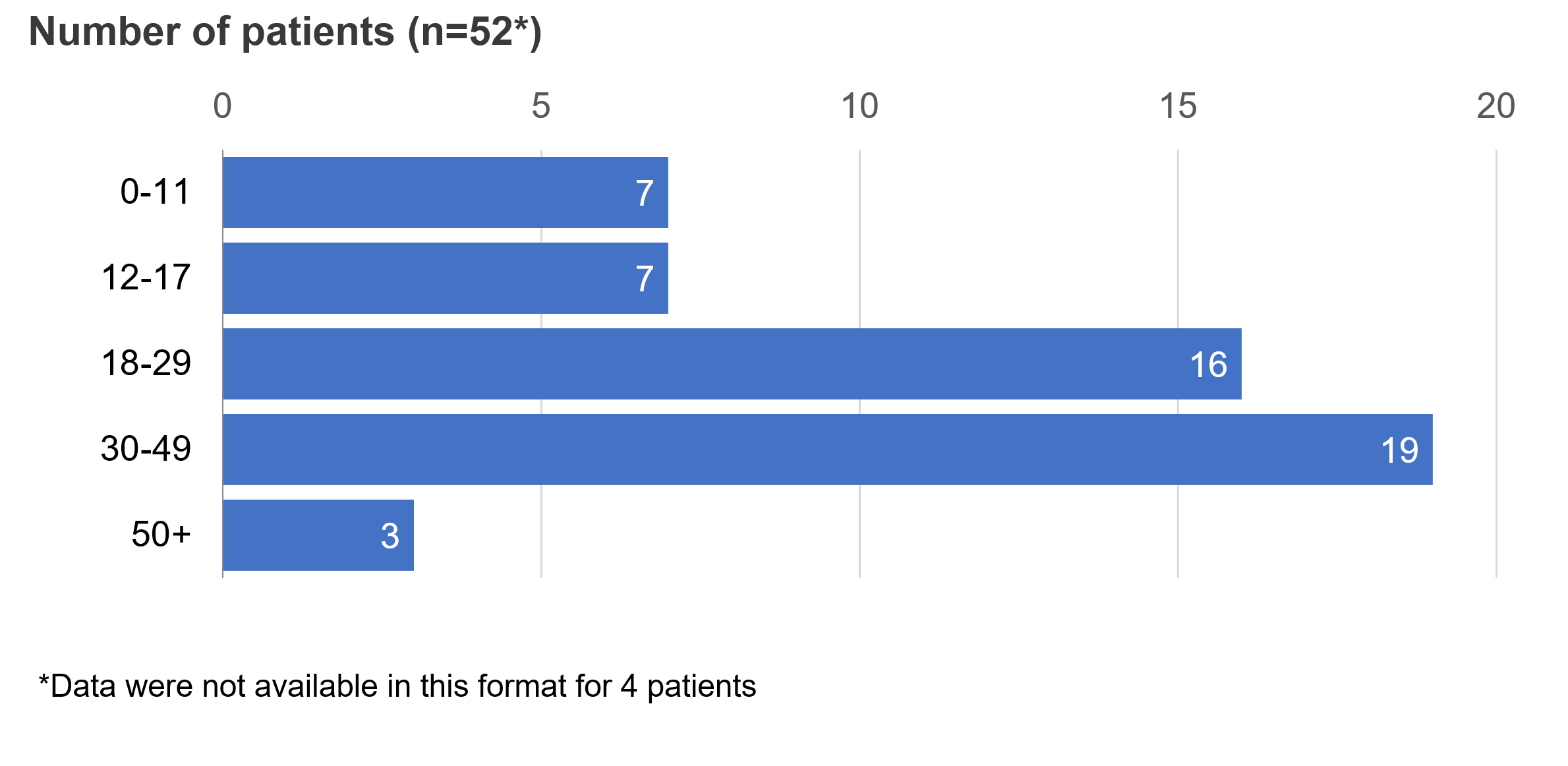 Cystic fibrosis characteristics
Percent predicted FEV1, by category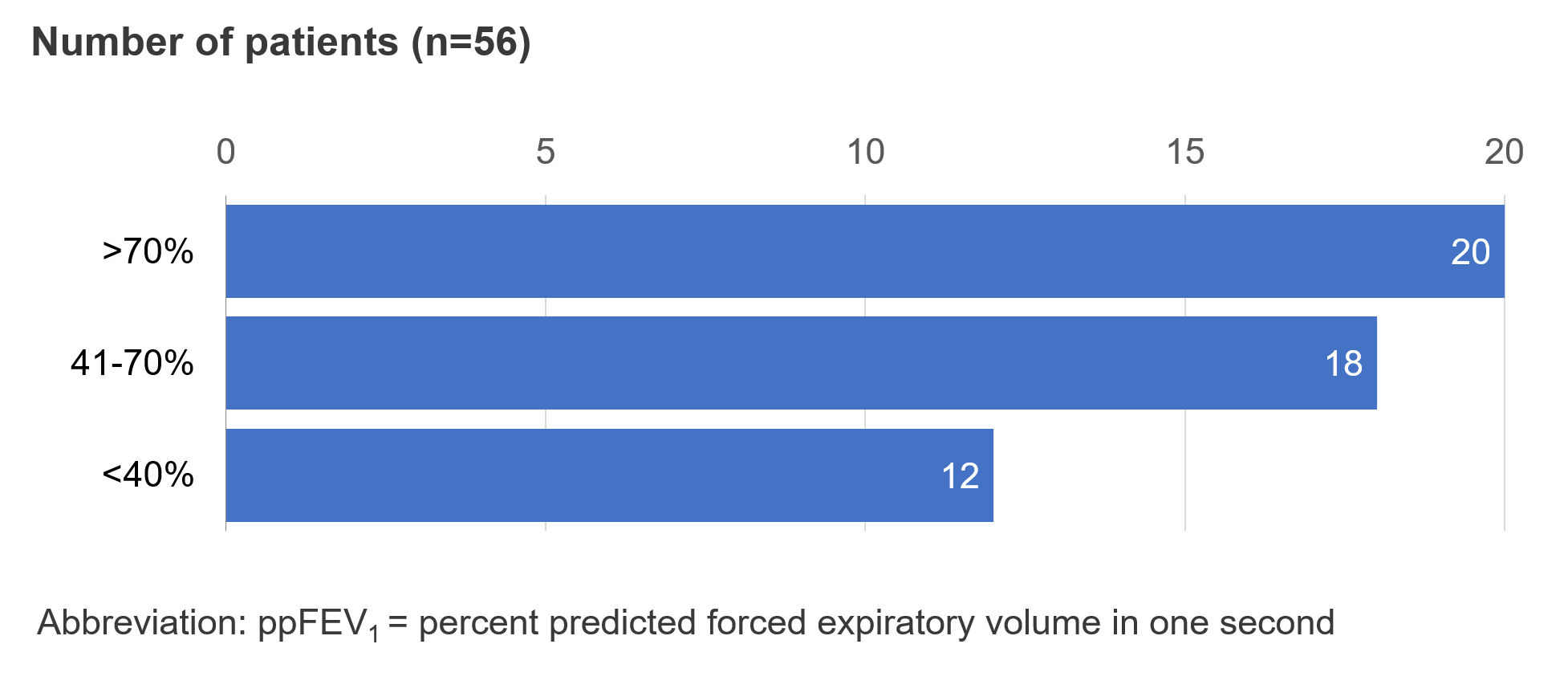 Cystic fibrosis characteristics
Other cystic fibrosis characteristics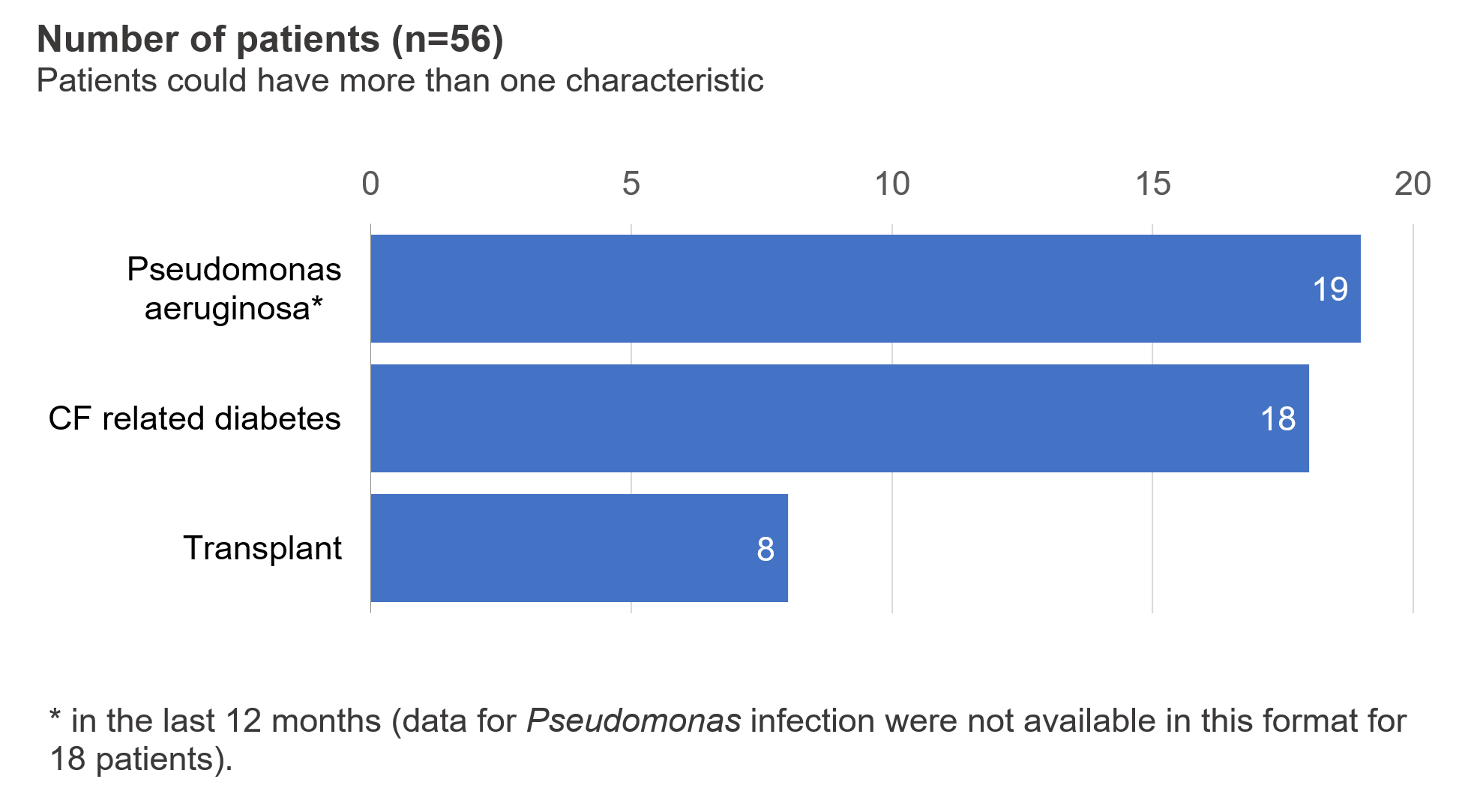 COVID-19 symptoms
Categories of symptoms
COVID-19 symptoms
Individual symptoms
COVID-19 severity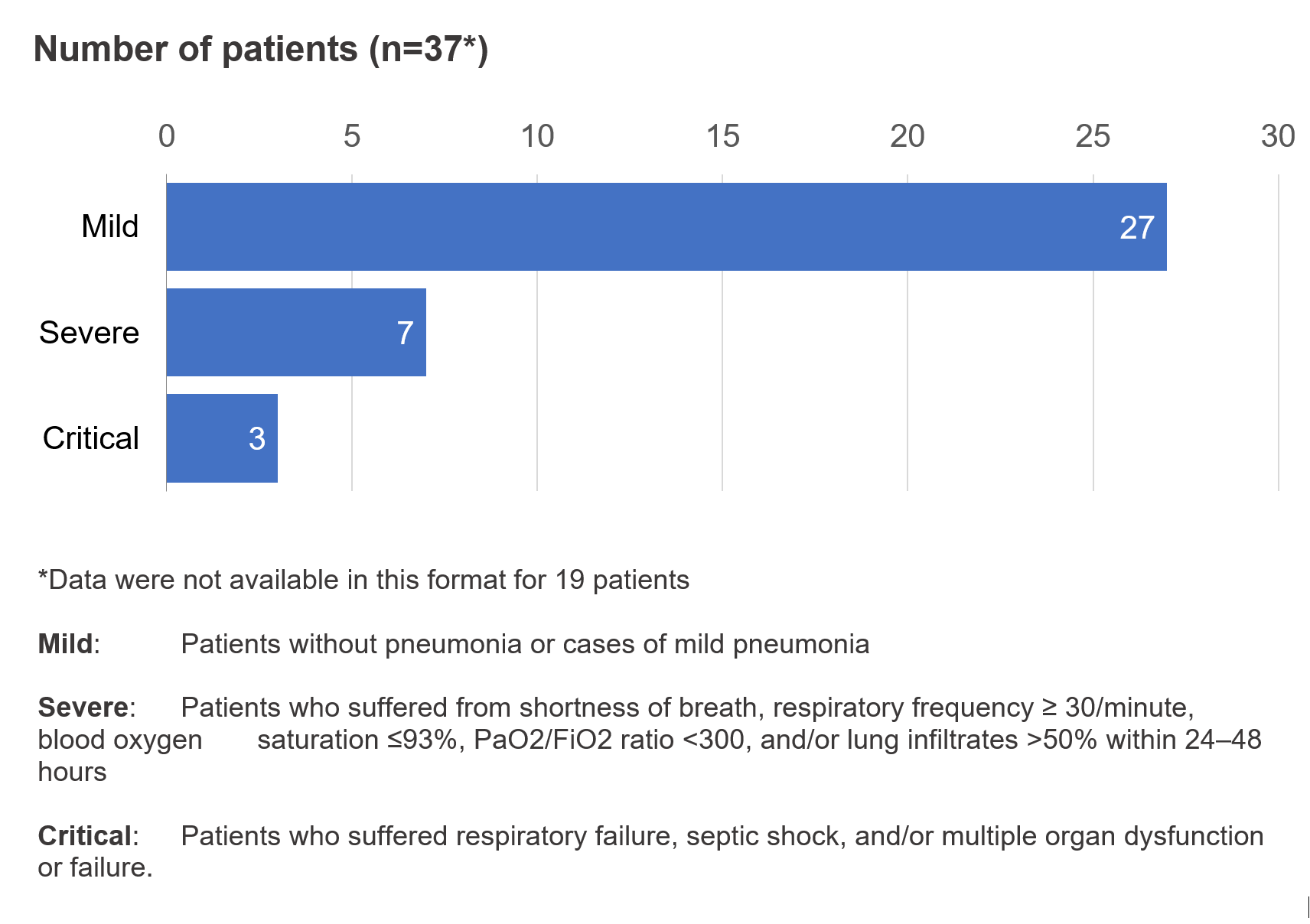 COVID-19 treatment
Place of care

COVID-19 treatment
Pharmacological treatment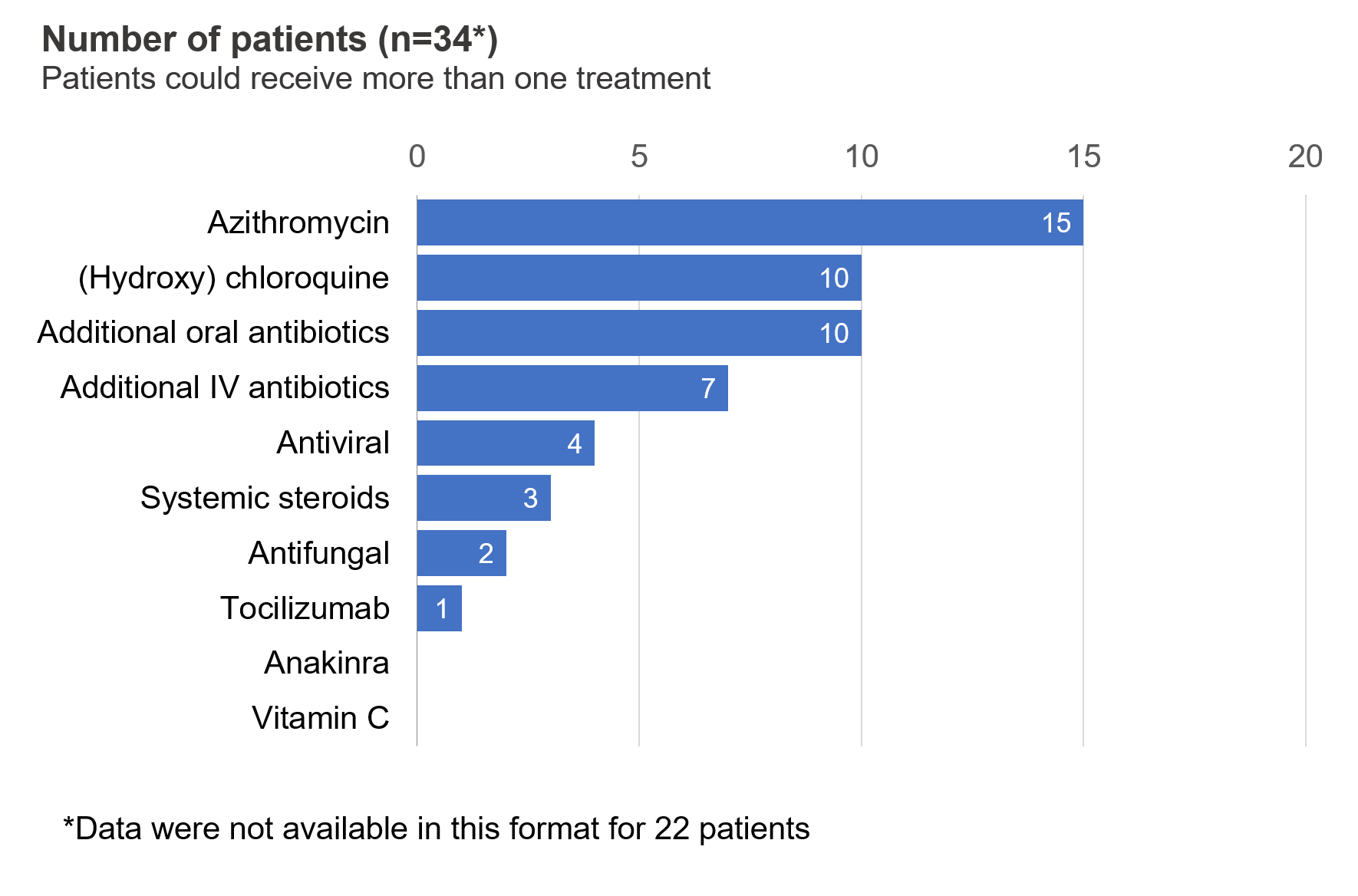 COVID-19 treatment
Oxygen and respiratory support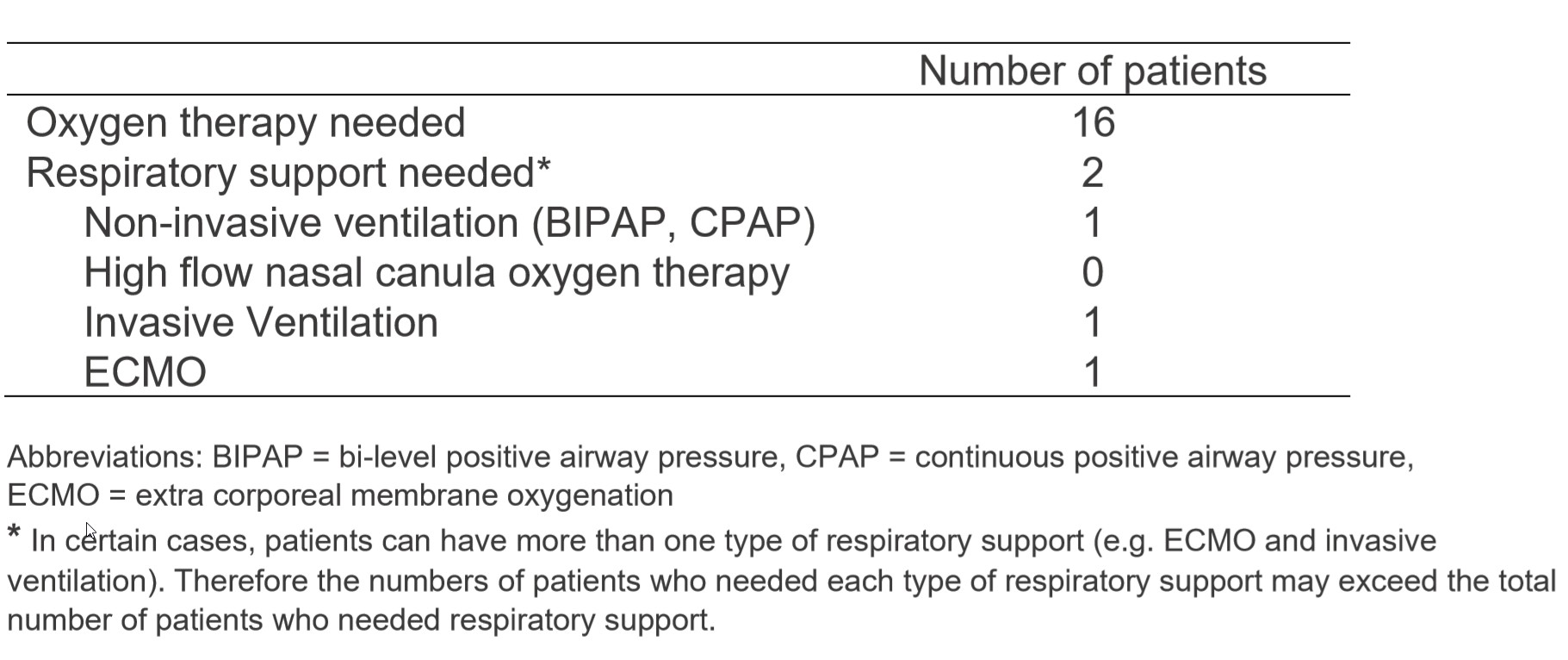 COVID-19 complications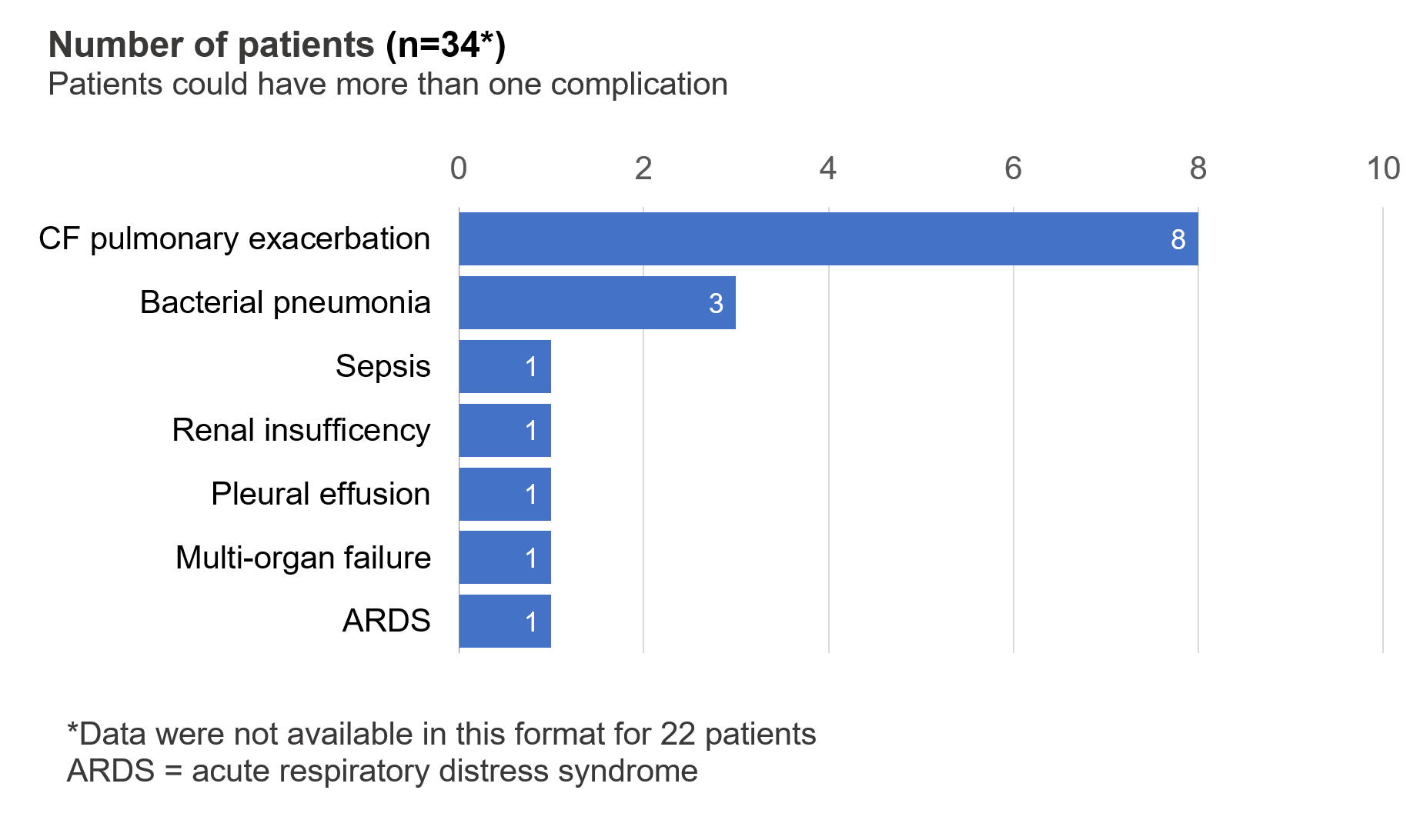 COVID-19 outcomes