The ECFS Tomorrow initiative is specially geared towards assembling those who are interested in building their future career in the Cystic Fibrosis community and the ECFS of tomorrow. Located in the exhibition area of the conference venue, the ECFS Tomorrow Lounge will feature interactive workshops on Thursday and Friday. Come and take an active part in discussions on different aspects of cystic fibrosis management and care.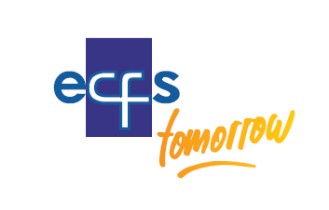 WEDNESDAY JUNE 6
20:00 – 21:00
Meet & Greet
THURSDAY, JUNE 7
12:45 – 13:45 - MH Guidelines from East to West (and back). Local adaptation of the implementation of the MH guideline
Pavla Hodkova, Prague, CZ / Diana Kadosh, Petah Tikva, IL / Urszula Borawska-Kowalczyk, Warsaw, PL / Anna Georgiopoulos, Boston, US

14:00 – 15:00 - Managing challenging behaviour in young people with CF during in-patient stays*
Kath MacDonald, Edinburgh, UK / Ann Raman, Ghent, BE

* Supported by who provided funding. Gilead Sciences Europe Ltd. has had no input into the content of the materials and presentations used at this event.

FRIDAY, JUNE 8
12:45 – 13:45 - Body Composition - Practical considerations and techniques
Elizabeth Owen, London, UK

15:15 – 16:15 - MyCyFAPP: holistic system for children's nutrition and PERT self-management
Joaquim Calvo-Lerma, Valencia, ES / Carmen Ribes-Koninckx, Valencia, ES
SATURDAY JUNE 9
10:30 – 11:00 Farewell coffee
The ECFS Tomorrow lounge is supported by Mylan and Vertex