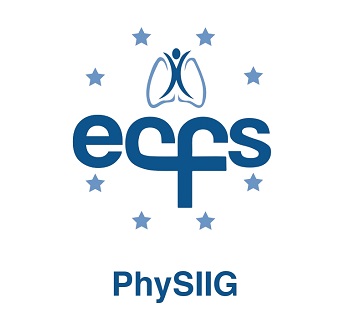 Welcome
Thank you for your interest in cystic fibrosis physiotherapy!
We are PhySIIG, the ECFS Physiotherapy Special Interest International Group, and we are proud to represent physiotherapists around the international CF community. Please explore our webpages to find out more about who we are and what we do.
Our key aims are to:
To promote communication and networking between physiotherapists working within cystic fibrosis (CF) care.

To promote education for all levels of physiotherapists working within CF care.

To participate in the planning of the physiotherapy programme for the ECFS annual conference.

To promote and facilitate collaborative research within CF physiotherapy.

Share and disseminate knowledge of good physiotherapy practice and research, as well as information and resources.

To be a strong voice to promote CF physiotherapy in lower and middle-income countries.

To create and maintain collaborative links for clinical practice, research and education with other professional groups and interdisciplinary specialists working within CF care.
We are a friendly group and welcome contributions and participation from all members of the CF community with an interest in CF Physiotherapy. Please consider joining us, our membership application can be found in the tab 'Contact'.
Our PhySIG committee is an international representation of CF physiotherapists, and we work to provide education and support to our members, alongside promotion of physiotherapy across all aspects of CF. Have a look at the tab 'Committee' for details of our current committee and information about upcoming opportunities to join us.