CONFERENCE PROGRAMME
The full Conference Programme for 41st European Cystic Fibrosis Conference is available in a single web application, called iPLANNER.
iPLANNER
Use the iPLANNER application to plan and prioritize your time, and create & update your own personal calendar.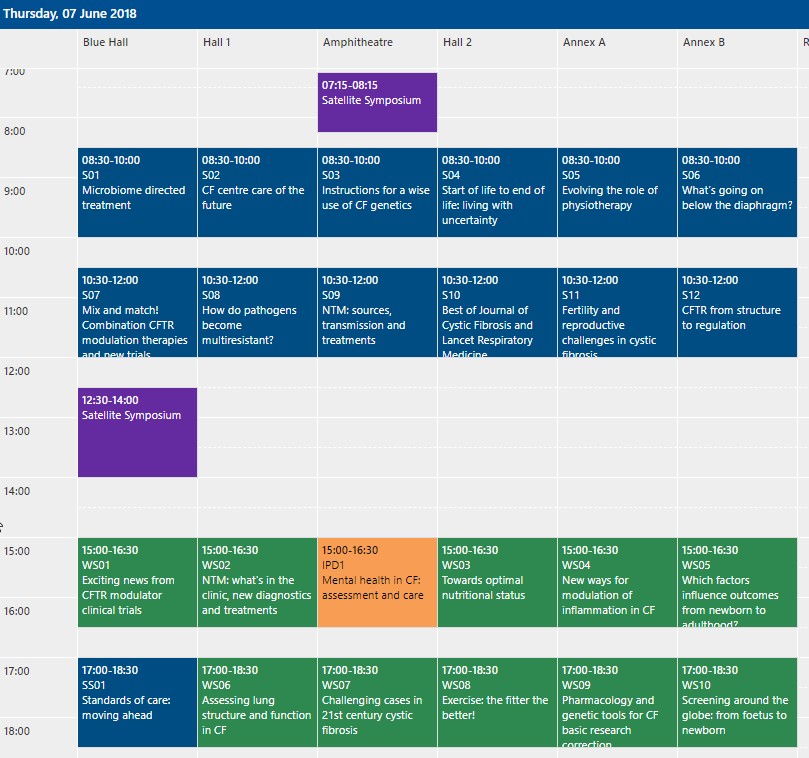 Programme downloads
You may choose different export formats: Adobe PDF, MS Word, or the iCalender export for MS Outlook or other calendar tools.
The entire ECFS Conference Programme may also be downloaded as a single PDF file. Just click on in the upper left hand corner.
Session details are frequently updated, so please check back for the latest information.