ECFS Board Members
Members of the ECFS Board serve an important role within the organisation. The current responsibilities and future development of the Society are ensured through the active participation of its Board. There are significant expectations of involvement, participation, support and commitment to the Society's mission.
Dear Colleagues,
The European Cystic Fibrosis Society Board has two vacancies this year. Prof. Marcus Mall and Prof. Kevin Southern both finish their first terms and I wish to express my gratitude to both for their contribution to the Boards over the past 3 years.
We have three candidates for the two positions left vacant. It is very important therefore that you as members of ECFS consider carefully and vote accordingly to your assessment of the proposed candidates. It is very important that the Board has a strong and engaged membership to provide leadership to the Society.
The Board should represent the ECFS membership in all aspects of our activities and should be drawn from a number of different European countries and reflect important areas of our activity.
We have three excellent candidates who have been nominated. Please read their short summaries carefully and consider their potential contributions and vote accordingly.
Many thanks for your support as members of the ECFS and we hope to continue to provide support and opportunities for the wider membership and the CF community to engage in the important activities of the ECFS.
Many thanks.
Yours sincerely,
Kris De Boeck
ECFS President
Jeffrey Beekman
ECFS member Dr. Beekman obtained a PhD in molecular immunology in 2004 and was appointed as head of the CF lab of the paediatric pulmonology department in Utrecht in 2008. He developed as a pioneer in translational medicine and was at the basis of the CF intestinal organoid model.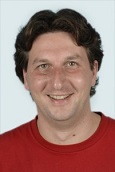 Marcus Mall
ECFS Member since 1998, Prof. Dr. Mall is a Pediatric Pulmonologist and Physician Scientist with a longstanding interest in basic and translational CF research directed towards a better understanding of CF pathophysiology, the improvement of diagnostic approaches and the development of more effective therapies.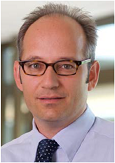 Kevin Southern
For over 25 years, Prof. Southern has been involved in adult and child CF care and his clinical work and research philosophy is centred on the patient. He is an international leader in neonatal screening.