Journal of Cystic Fibrosis
Date:
Free access to articles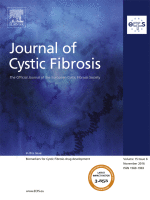 The Journal of Cystic Fibrosis has now made available its archive of past content free to readers. Any articles that have been published in an issue more than two years old are now free to download. The ECFS has provided this archive of free content as a service to the authors and readers.
To access the free archive, readers are invited to visit science direct [2] and navigate to prior years.